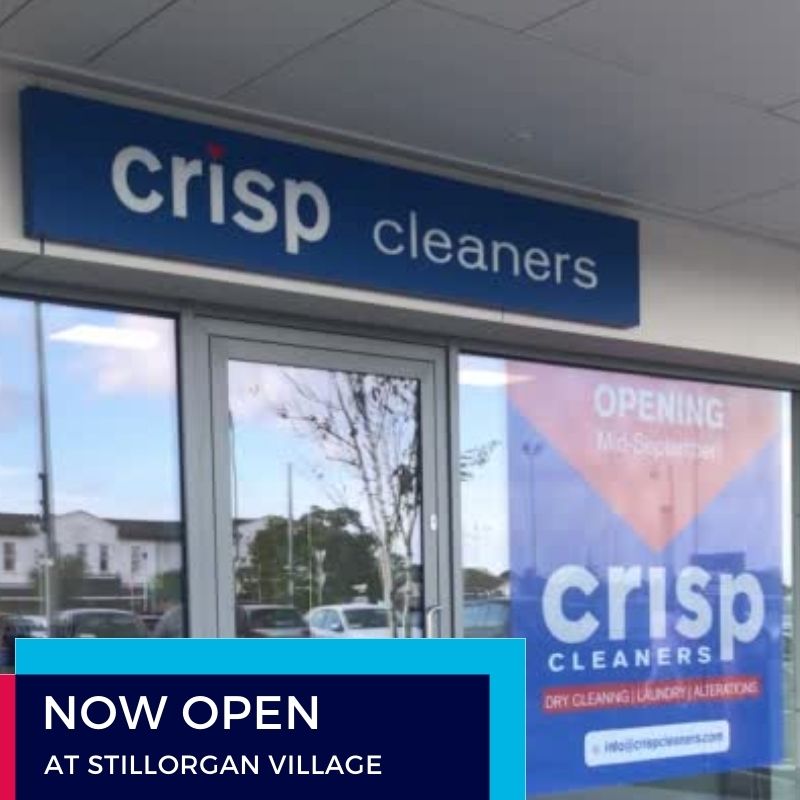 Crisp Dry Cleaners is now open at Stillorgan Village
Crisp Dry Cleaners opens today at Stillorgan Village!
Their environmentally friendly technology eliminates the need for harmful solvents and chemicals meaning that their Dry Cleaning system is better for both your clothes and the environment. They specialise in all types of Dry Cleaning and Laundry and their technologically advanced systems are ideally suited to the most delicate of garments, such as wedding dresses.
You'll find Crisp Dry Cleaners beside Donnybrook Fair.  For more information and store opening hours click here.