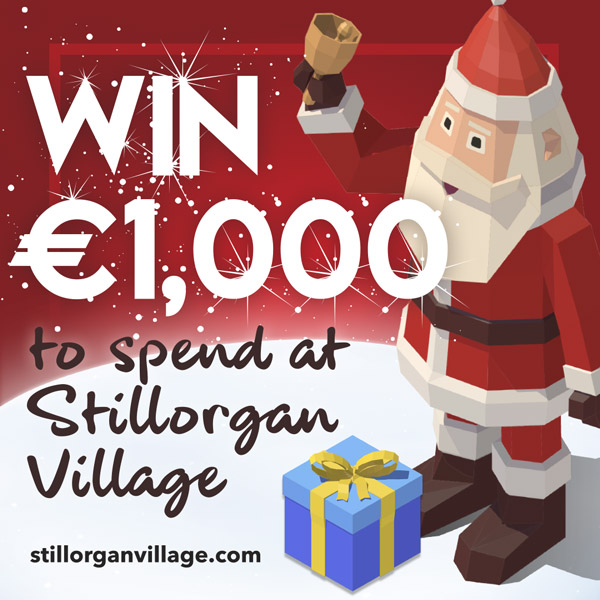 WIN YOUR CHRISTMAS WISHLIST
The big Christmas giveaway has arrived at Stillorgan Village
We are giving one lucky person the chance to WIN their Christmas wishlist with an amazing prize of €1,000 to spend at the Centre.
It is so simple to enter…
To enter, visit Stillorgan Village and find the 4 codes located around the Centre and enter them at the link below.  Watch-out for clues on our social media to where the codes are located!!! The winner will be contacted on December 24th.
Best of Luck!