The PERFECT STOCKING FILLERS from The Grafton Barber 
It's beginning to look a lot like CHRISTMAS at The Grafton Barber  
Not only are we delighted to welcome our loyal clients back we have The PERFECT STOCKING FILLERS for the main man in your life!
An Ultra Luxurious Grafton Barber Grooming Set, Including:
D1 Re-Move: Sandalwood Hair & Body Wash (300ml) 
D2 Re-Build: Protein Thickening Shampoo (300ml) 
D3 Re-Construct: Protein Thickening Conditioner (300ml) 
MAXED Invisible Effect, Non Aerosol Hairspray (150ml) 
The Grafton Barber Signature Revitalising Tonic (150ml) 
A Grafton Barber Signature Styling Product of your Choosing: PASTED | POLISHED | TEXTURED | FIBRED | SHAPED (100ml)
A Gift Token for a Traditional Shampoo, Cut & Blow-Dry with Complimentary Head Massage using our Signature Tonic
All packaged in our Signature Grafton Barber Gift Box, complete with soft cotton signature towel and bonus goodies.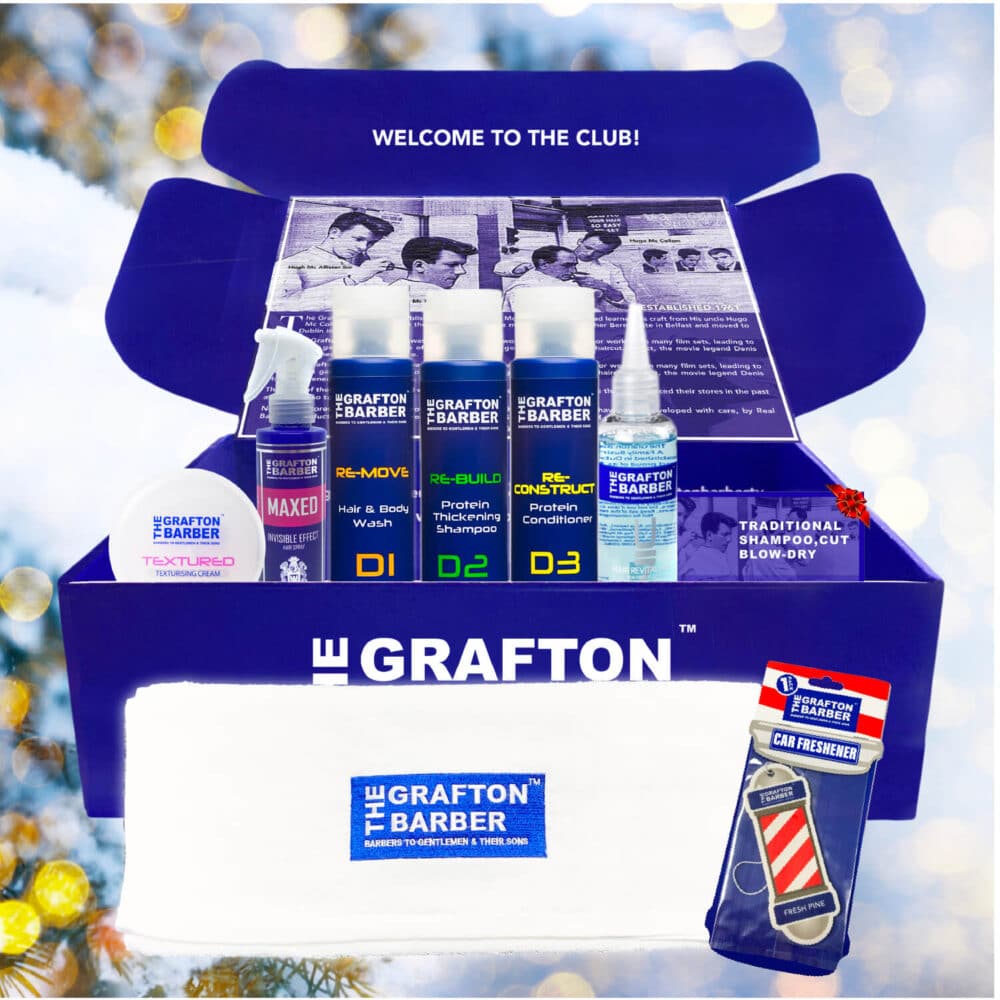 An Ultra Luxurious Grafton Barber Shaving Set, Including:
Treat your Beard to the ULTIMATE Beard Care Package. Includes:
1x Conditioning Beard Oil (50ml)
1x Premium Beard Shampoo (175ml)
1x Premium Beard & Moustache Wax (100ml)
1x Hand-Made Wooden Beard Comb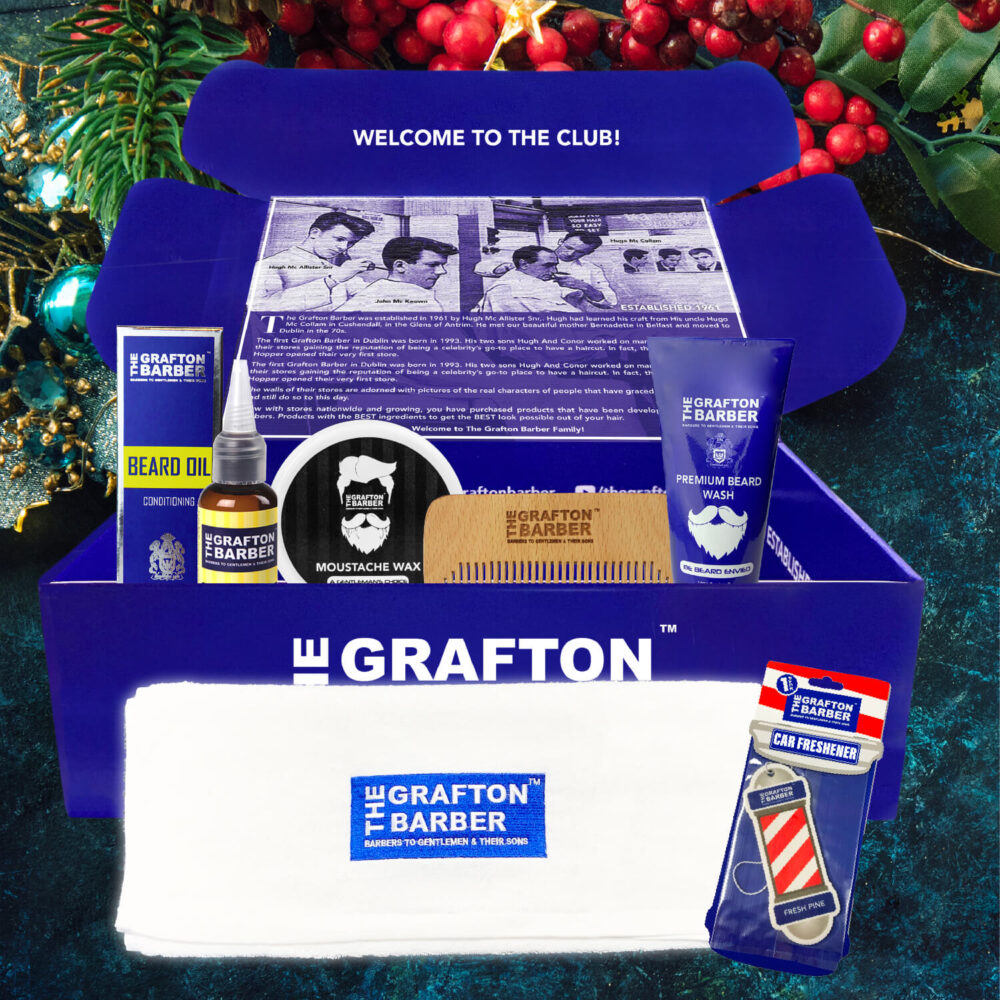 Losing Unexpected Hair?
Prevention is ALWAYS better than a cure!
We have a huge SPECIAL OFFER to help combat hair loss & thinning with some of our signature products.
D1 Re-Move: Sandalwood Hair & Body Wash (300ml) 
D2 Re-Build: Protein Thickening Shampoo (300ml) 
D3 Re-Construct: Protein Thickening Conditioner (300ml) 
Volumed Thickening & Texture Spray (150ml) 
The Grafton Barber Signature Revitalising Tonic (150ml)